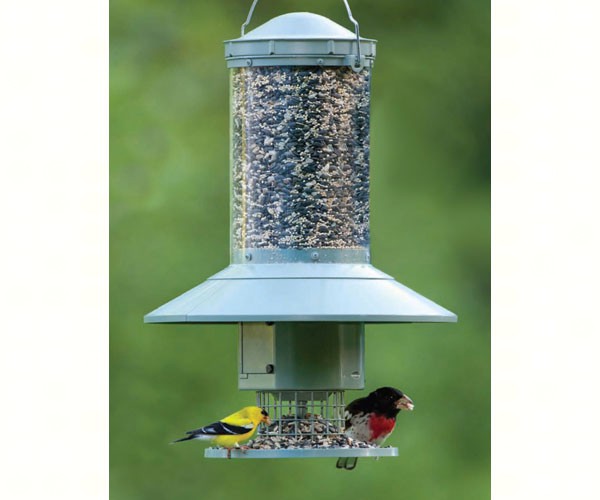 This latest innovation makes bird feeding easier than ever.
Unlike conventional feeders, the AutoFeeder allows you to determine how much seed to offer and when.
The result is that your feeder stays filled much longer and birds learn to visit your feeder at the times of day that you choose.
Product Features:
4 AA batteries (not included) will last for more than a year; capacity is 1 gallon; dispenses 1 to 4 times daily, 1 to 20 seconds per instance.
The AutoFeeder is constructed of metal and heavy ABS plastic to withstand years of outdoor enjoyment. Squirrel-proof, metal cap locks into place with metal hanging wire. Vents keep seed fresh